About the Stardust Dispatch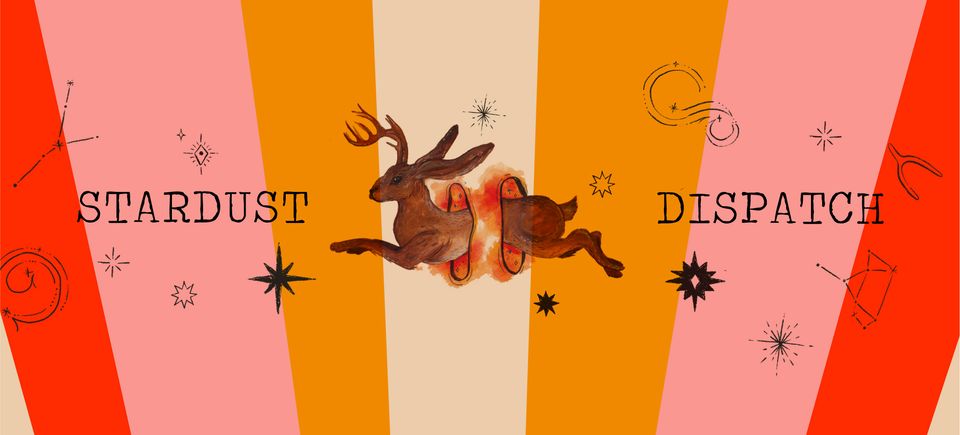 Hello! I'm Mia V. Moss, author of science fiction & fantasy. The Stardust Dispatch (and Breakfast Serial) is my weekly newsletter. Each week, the Breakfast Serial will deliver you a new recipe and an accompanying blog entry from a far-flung planet. Once a month, I'll send you updates on new releases, events, what I'm working on, where I'm going, and what my pets are up to.
Access all recipes!
By signing up, you'll get access to the full archive of the Breakfast Serial recipes, plus my cooking & cocktail Q&As.
Defeat the Algorithm!
Stay up to date with recipes, updates, and other fun stuff sent straight to your inbox! No more worrying about the tyranny of the algorithm. Be free!
Meet other nice people who enjoy a good nosh!
The Stardust Dispatch community is full of folks who like a good drink or nibble when they settle into their reading nook. Come get to know us.
---
Start your own thing
Enjoying the experience? Get started for free and set up your very own subscription business using Ghost, the same platform that powers this website.