Stardust Dispatch #2: Finding new paths through the wood
On social media, the inescapable, and the nearing glisten of holiday lights.
Hello once again, friends. It's a bit hard for me to believe, but here we are already most of the way through November, heading into the final days of 2022. The end of the year means it's once again awards nomination season, and my novella MAI TAIS FOR THE LOST is eligible for the Nebula! If you're a SFWA member, you can read it for free on the forums. My little indie book did not get a ton of press or publicity, and every little mention helps. If any Dispatch readers would like to help me out, a tweet, a toot, a Goodreads or Amazon review, or sky-writing your thoughts about my book over your home town are all great options to help spread the word!
Speaking of tweets, I've recently said good-bye to the blue bird site for good. I've been on Twitter in one form or another since 2016 and the text-your-tweets-to-40404 days. My first account was a series of tiny text-length poems that I'm now sad to say I deleted less than a year later. Although I never played along with the algorithm and built a 'platform' for myself there, and although there were many times when I cursed Twitter's existence, I will still miss it.
I've often heard Twitter likened to a cocktail party where one could flit from conversation to conversation, but I think that's classing the place up far too much. In my experience, Twitter is much more like a 24/7 Starbucks next to a major bus stop downtown: while you're getting your coffee you'll overhear some interesting news, some office gossip, a lot of insane bullshit, and every now and then someone you know will wander by and stop to have a chat.
Over the past month I've been (re)exploring some other socials. I've restarted a Tumblr and I've begun tooting in earnest on Mastodon. This week I got an invite to Post.News, which I gather is a newsier, more serious sort of social media place. I'll give an update next month as to how that's going. If you're around any of those places, give me a follow & say hi! We're all figuring out this new shakeup together; it's best to do so in the company of a few familiar faces.
I haven't had a lot of time for reading this month, unfortunately, so I don't have a list of book recs today. I do have a recommended future book, though! Indie publisher extraordinaire Neon Hemlock has a campaign going on IndieGogo right now for their upcoming anthology, THE CRAWLING MOON: Queer Tales of Inescapable Dread and I'm telling y'all, I could not back this fast enough.
And, look. Yes, partially it's because they once again had seriously incredible candles up as backer perks. I'm a complete candle slut and I make no claims to the contrary. BUT. Neon Hemlock has been consistently putting out some of the best queer specfic in the industry over the past few years and this new project sounds like it could be one of their best yet. Here's how they describe it:
The Crawling Moon: Queer Tales of Inescapable Dread will be an anthology of gothic depravity, horror and perversion. It will likely straddle genre lines, stalking the line between fantasy and science fiction. We will be open to queer horrors both psychological and supernatural, gory and cerebral. But more than anything, we're asking contributors to scandalize us.
Fracture
        our metacarpals
                  on clutched pearls.
Can you say no to that? Because I most certainly cannot.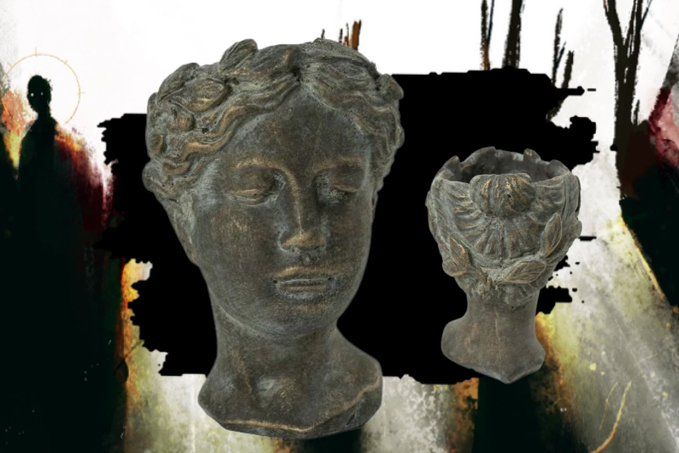 I hope you all aren't sick of me in two days' time, because my next Breakfast Serial drops on Thanksgiving (US) day, and I'm giving Dispatch readers my most cherished pie recipe. It's not pumpkin, it's not sweet potato, but it transcends both in a way that may ruin pumpkin or sweet potato pie for you forever.
Until next month, I hope you all have a wonderful beginning to the holiday season. May you have a stack of great books to read, a lovely mug that keeps your hot drink hot for as long as you need it to, and peace and respite wherever you need it most.
Cheers,
Mia