We Are Very Busy Little Worker Bees Today
Harper Luna shares her favorite fruit smoothie for an interplanetary reporter on the go.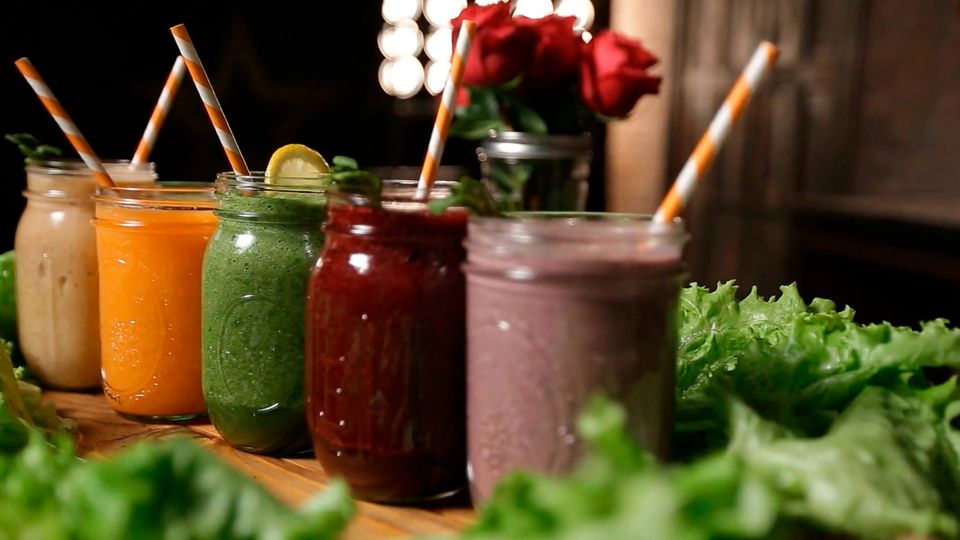 No time for much of a post today, I'm afraid. Our officially mandated settling in time has come to an end here at Outpost 3 and this week those of us with jobs that were labeled "non-critical," finally got to go to work. I say "finally" because I have been bouncing on my toes to go check out the newsroom and meet my new colleagues officially.
So we're mostly doing that right now. So far it's been a lot of HR classes but any day now I'm certain we're going to start producing a paper. Yep! Jumping into work as a full-time investigative reporter at The Ocasta Global Third Register has left me with little time for cooking, but I always try to make time for breakfast, no matter what.
This smoothie I go back to time and again, mostly because it's not too sweet and is jam-packed with nutrients. If you don't have blueberries, use whatever you favorite berry is, fresh or frozen.
On-A-Deadline Breakfast Smoothie
(adapted from Amy Chaplin)
2 tablespoons chia seeds
1 ½ cups milk of choice (I use coconut)
1 cup fresh berries or fruit, whatever is seasonal
1 dash vanilla extract (optional)
1 heaping tablespoon coconut butter or oil
Cinnamon and honey to taste
Put the chia seeds in a jar with your milk, stir, and let sit for 10 minutes minimum
Pour the chia-milk into a blender and add the rest of the ingredients. Blend until smooth. This makes enough for two. Drink. Go get 'em.
Image by Jugoslocos on Unsplash